it's 40ºc out, or there's smoke haze, or a dust storm, or a

hail

storm... rather than unnecessarily subject myself to this summer's apocalyptic weather conditions, i stayed indoors and made a very short film. using 2-d and 3-d models to construct a stop-motion scenario was a little tedious on such a small scale, but it was really great to put the whole thing together and see it come to life!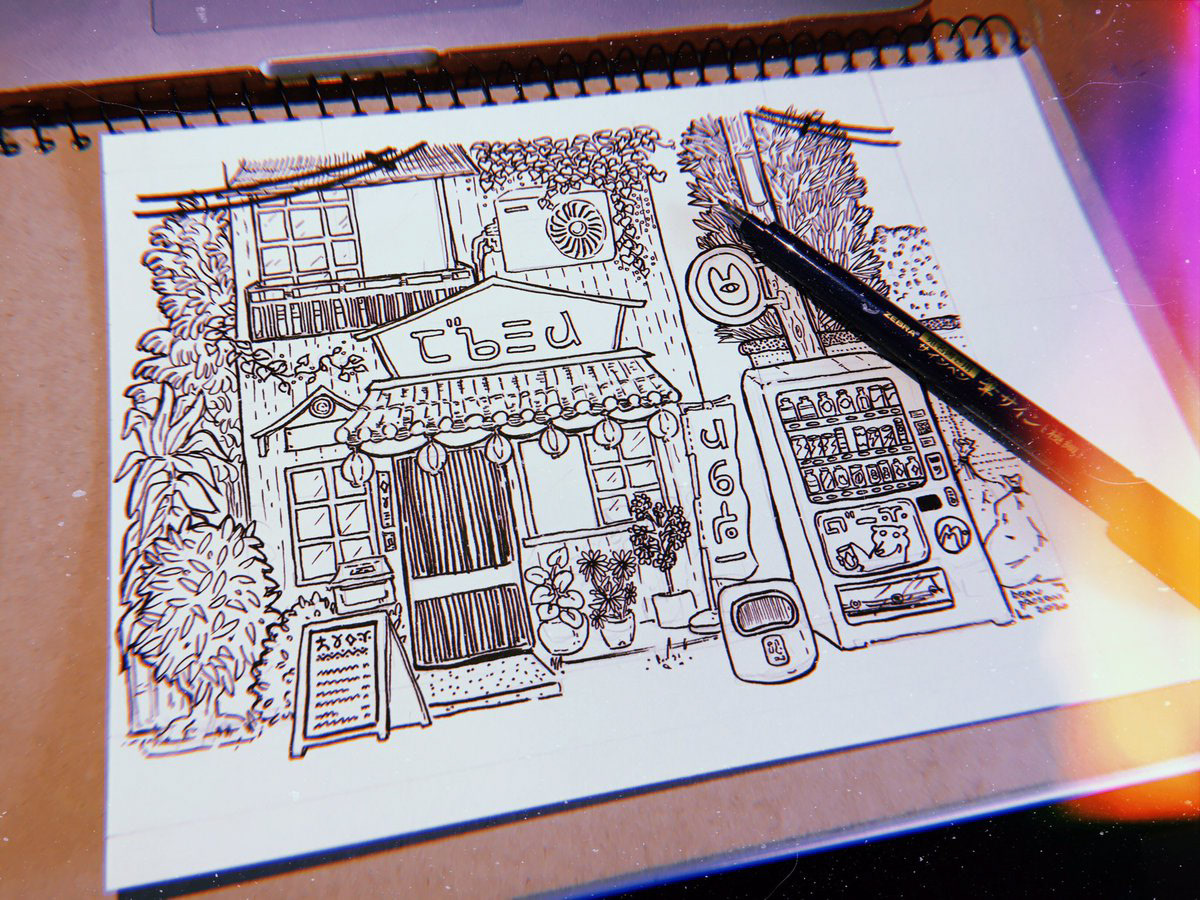 at first, i only intended to do an illustration inspired by some of my favourite little buildings that i saw while on a recent trip to tokyo. (tsukiji, you have my heart forever!)
the final production consisted of one major set (mostly materials salvaged from our recycling bin), three 'close-up' sets, around 55 individually drawn character model frames, over a hundred photographed stills, and a little bit of photoshop magic in post-production. i wanted to make something a little charming and lo-fi and i'm genuinely stoked with how it turned out. this has just made me want to pursue more complex, challenging projects, though admittedly perhaps with less trash. or maybe
more
trash...