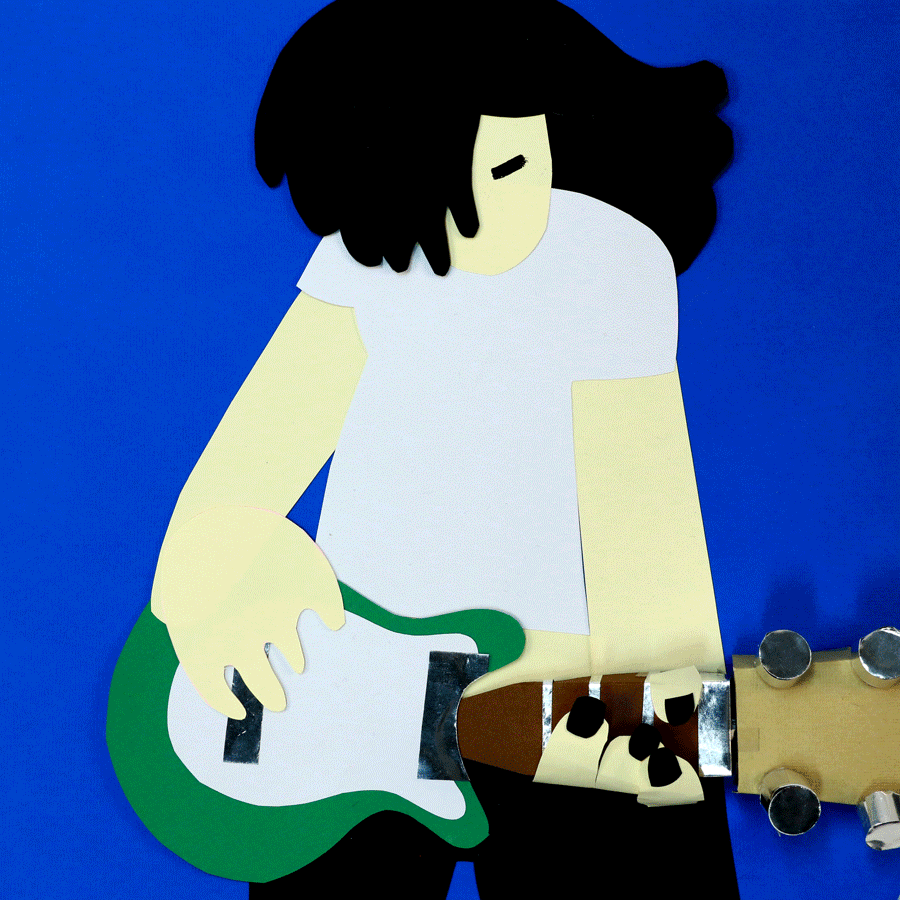 i love papercraft, and i love trying new things, so when i was invited to take part in a paper-based animation workshop with
magda "okaykiosk" ksiezak
, i hit the reply button at a speed that could only be described as "comedic". magda is a fantastic creator, and i love her work- it fills in the gaps left by saturday morning cartoons and half-remembered dreams in a really beautiful, artisanal way.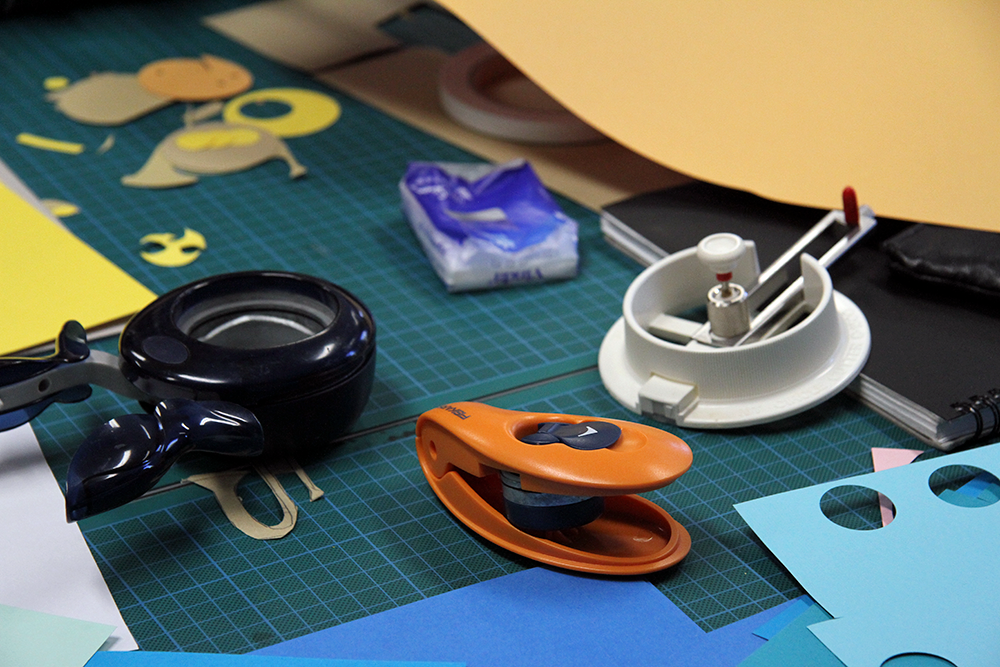 these animations had a future purpose (aside from just being a lot of fun) as promotional materials for
the push
, a state-led youth music organisation- so naturally, the theme of the brief was communicating music...
without
music. visualising sound can get weird and wild, but i wanted to stick with something that had clear graphic representation, and also reflected my personal musical interests. i grew up with punk rock, and one of my favourite things about that genre is 
cool girls with guitars!
this was a three-hour intensive making session! the learning curve was steep– i haven't done a lot of mixed-dimension papercraft before– but i like to think i'm pretty ambitious. i came prepared with sketchbook pages of concepts, drawing from fanzine aesthetics and music comics like
love and rockets
,
hopeless savages
and
scott pilgrim
, and had to figure out more-or-less on the spot what was going to be both feasible in the timeframe, and refined enough to hand over to the client. this ended up meaning that i'd do the bulk of the work during studio time, and then go back and do some tinkering (more animation, literal sparkle, et cetera) in digital post-production later on.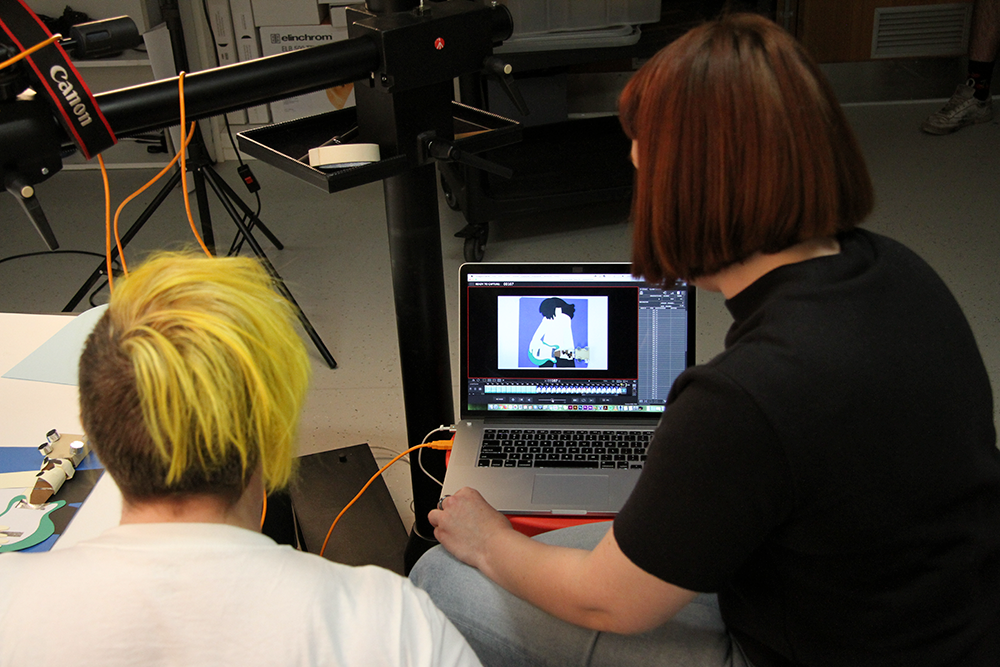 there's something incredibly satisfying about making things with paper! i had a really great time in the workshop, and i'm really looking forward to playing with this kind of animation more in future. 
huge thanx to magda, the push/freeza, and the collie print trust!