branding suites have a lot of potential in and of themselves, and when we get to design the entire thing from the ground up, it becomes a real playground! this brief involved both brand
and
packaging design, which meant equal doses of playful doodling and tightly controlled print/construction process.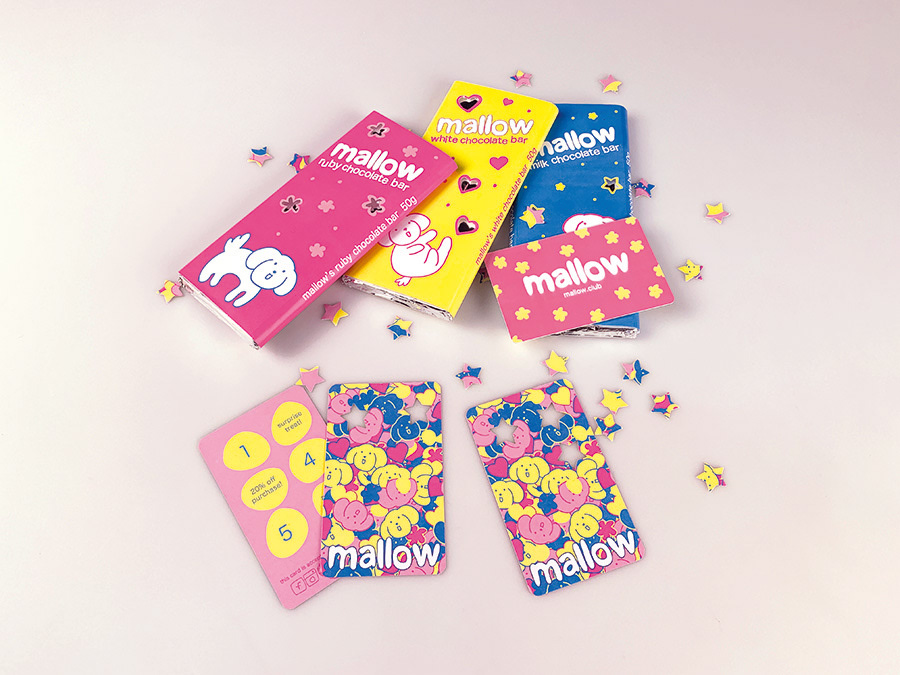 there's a kind of kinship between japanese and scandinavian product design, called
zakka
- sort of minimalist, sort of kitsch; playful, but considered. i'm a big fan of both nordic and japanese design, and i love the way sweets and treats are sold and displayed in both regions. a bright colour story and a clear aesthetic (with a few mid-century kitschy nods) was the direction i wanted to go in, with the personal touch of a cute doggy mascot. you just can't go wrong with a cute doggy!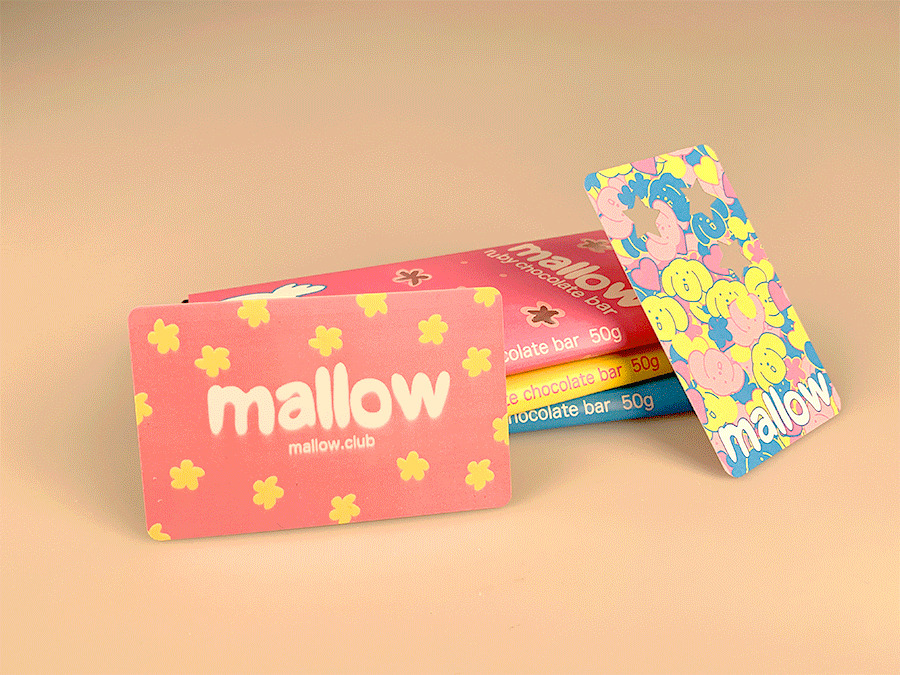 the loyalty cards had to come in two formats, paper and plastic. digging around in my wallet, i realised that most paper cards used stamps or hole-punches, and that usually in the process of marking the card, the design became disrupted or broken. i wanted to factor the marking process into the design of the card. for the 'mallow' suite, hole-punching creates randomly-patterned confetti!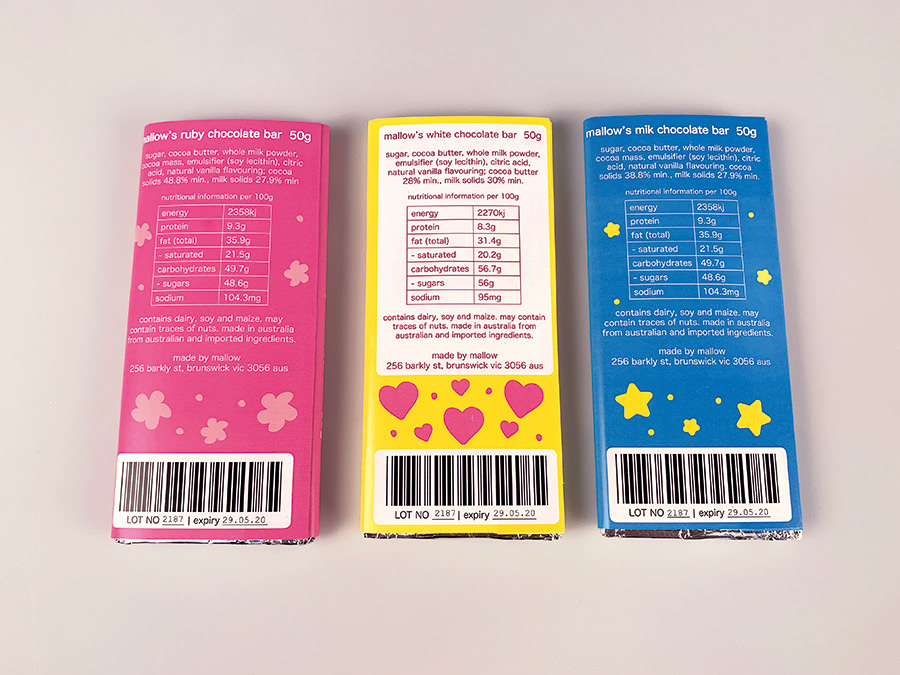 the process of making something high-quality and legitimate involved a big chunk of research, and a couple of field trips. (yes, one of those trips was to go and buy a lot of chocolate. yes, it was super fun.) commercial design and print is its own beast with its own highly skilled roles and responsibilities, and i have huge amount of respect for those trade roles after dipping my toes in industry waters for this brief.