rmit's associate degree program offers the opportunity to come together with every student in the course and make a collaborative artbook. fifty-odd people, several hundred pages, and a successful kickstarter campaign later, we had
out of place.
at the first project meeting, i got elected as a project manager, which i think is a compliment but i'm still not entirely sure. this mostly involved making sure boxes got ticked, i-s got dotted and t-s got crossed, but one of the major parts of the role was getting a rag-tag group of art students to come together and make democratic decisions, negotiate deadlines, delegate workloads, and stay on the radar during a hectic semester.
the theme of 'out of place' allowed for a huge amount of variation in style and execution, and with a generous amount of hours put in by the editors, we created a narrative through hundreds of pages.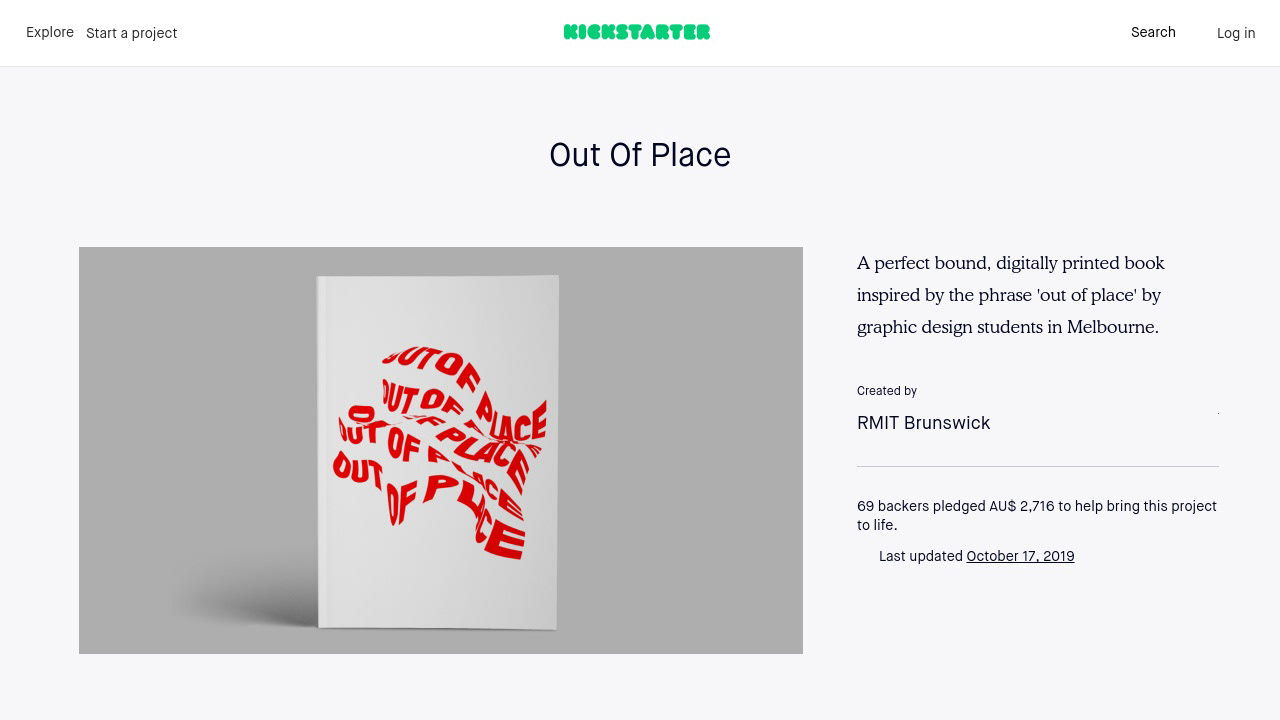 i experimented with themes of alienation, the suppression of overwhelming emotion, and misplaced responses to physical pain, using traditional illustration and net-art inspired digital collage.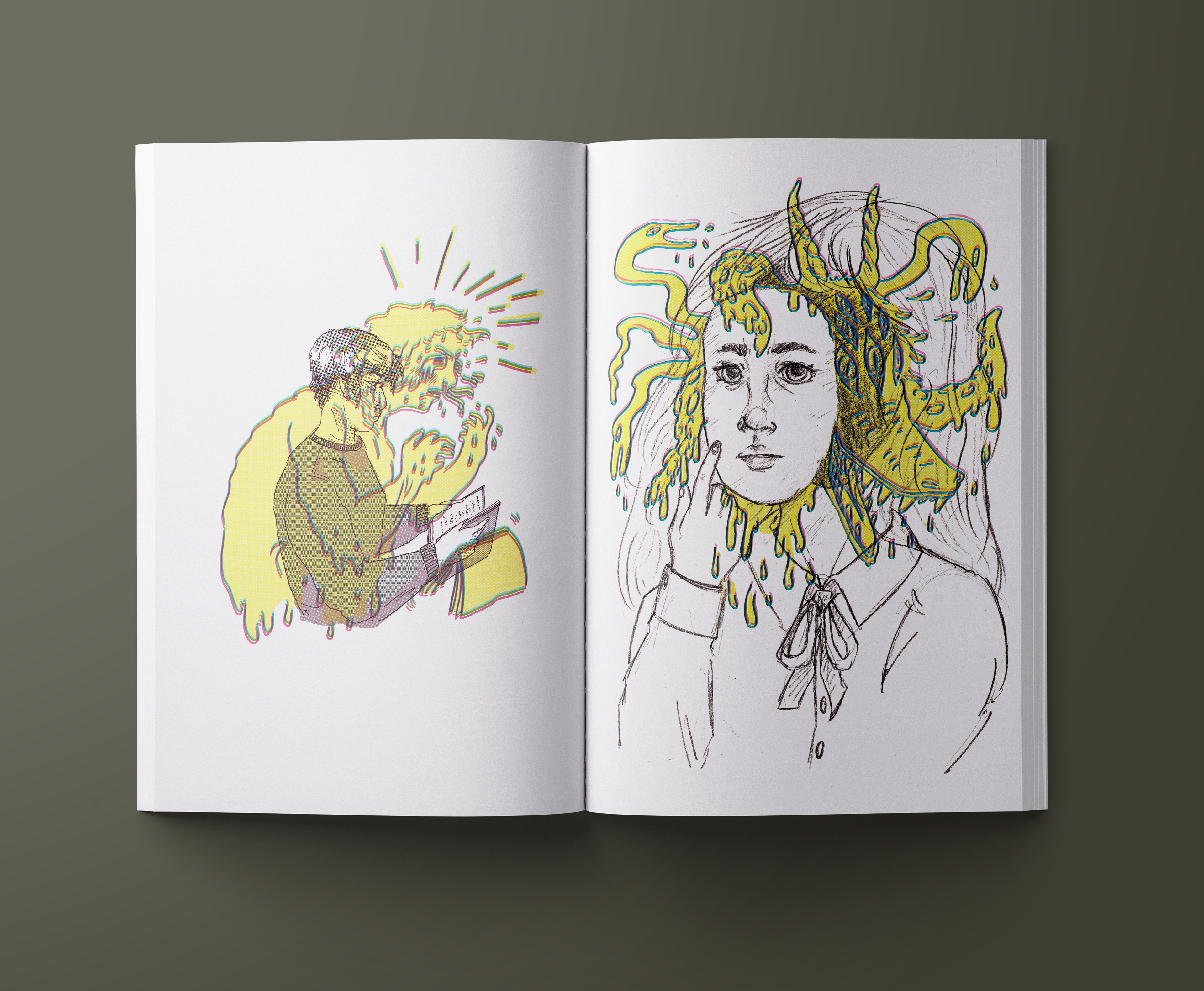 out of place
is currently in the final stages of production. kickstarter pledgers will be the first to receive copies of the book, but there may be an extremely limited number of books available for sale in 2020.