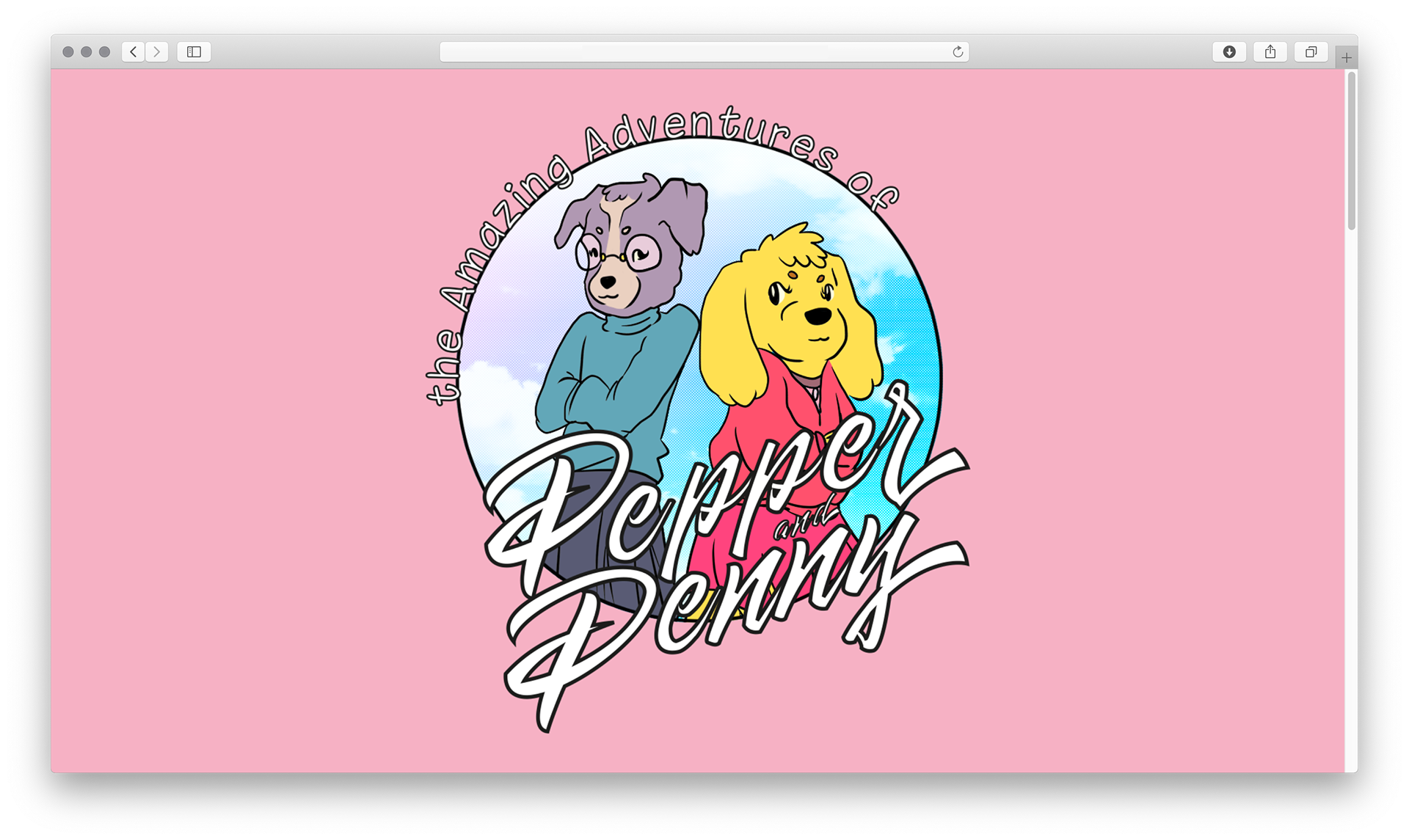 admittedly, i am not the most accomplished at coding, despite my best efforts. before this project, "my best efforts" had been making fansites on geocities in the early 2000s, but i like a challenge! 
continuing my love of all things cute and fuzzy, i used the concept of promoting a nostalgic animated series,
the amazing adventures of pepper and penny
; something that felt like it'd show up in a forum or a late-night conversation with friends, trying to remember what they'd watched as a kid
.
design something from the ground up, with viewport-responsive layouts and clean, retina screen-friendly graphics? i don't think i even used myspace templates as a teenager, to be honest. but i feel like it's important to understand at least the basics of something we all use on an everyday basis. i can tell you how a toaster works, i should be able to do the same about cascading style sheets. so after a few weeks of hunkering down over my computer reading about flexboxes, web fonts, and html5 animation capabilities, i made something small and sweet and fun that i'm happy to share with the world!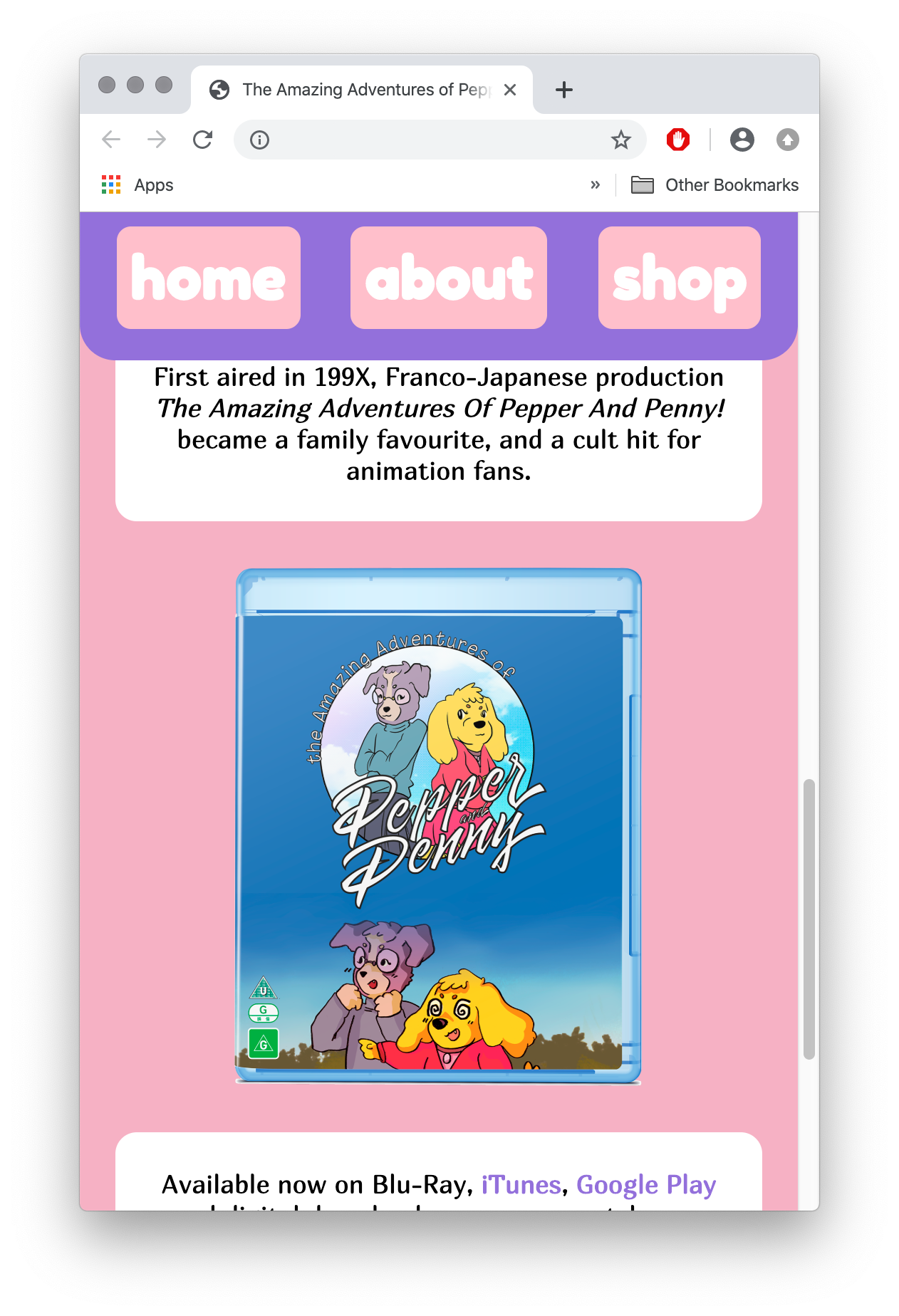 the surface graphics also gave me the opportunity to play with my favourite little anachronism. i'm a 90s kid with a special spot in my heart for clunky machines snapping recorded-off-the-tv vhs stills and uploading them to proudly share with everyone else on dial-up internet. putting together a little transitional image effect with css animation for the site was tricky, but delightful to see finished.